Latest Products
Highlights:
【SAFE & HIGH QUALITY】Built to last, we offer you a safe, reliable, food grade lunch box that features 4 compartments for your healthy meal plan. Made of high quality 18/8 (304) Stainless Steel interior, with food grade PP outer box, BPA free, durable for multiple time uses.
【PORTION CONTROL】Features 5 compartments, large size and capacity, convenient to store variety food within just 1 lunch box on the go, portioned perfectly for adult appetite. ★ Dimensions: 11.8*9.1*2.3 inch, 54 oz (1600 ml).
【LEAK-PROOF】Thanks to the airtight sealing ring in each compartment, the 5 compartments are leak-proof to each other that will keep your meal, fruit, snacks separated without mess! The sealing ring together with sturdy lid that snap-shut firmly to prevent spilling accidents. NOTE: Please open the silicon vent plug first before opening the lid to release the container pressure inside.
Featured Products
Highlights:
Children's Thermos 300ml Train Shaped Kids Water Bottle
Portable and Leak-proof Vacuum Flask. Super Cute Kid's Gift
Colour: Red, Green and Blue
Ml: 300
Material: STAINLESS STEEL
Feature: Eco-Friendly
Feature: PORTABLE
Glass Liner Material: STAINLESS STEEL
Metal Type: STAINLESS
Bottle Type: Vacuum
Thermal Insulation Performance: 6-12 hours
Girls
Highlights:
Get her party ready in this beautiful, eye-catching all-over sequin dress. Designed in a stylish a-line flare shape with belt and zipper back fastening, V neckline and half sleeves. Finished with a full lining for comfort. Available in 100s of colours and can be customised according to preference. Whatsapp: 9819091667
Main 97% Polyester, 3% Elastane. Lining 100% stretchable Polyester.
Boys
Highlights:
Looking for something luxurious for your baby or for gifting? Look no further! A definite buy for babies soft, 100% combed cotton and the best part? 100% chemical free! A made in India product. Can be used in all seasons! Perfect Ac blankets. Great way to wrap your babies! Big enough for snuggles and small enough to carry around!
Colour: Neon Pink
Size: 100cmsX120cms
Style: Reversible
Material: 100% premium combed cotton, softer version of regular cotton, and having certification from STANDARD 100 by OEKO-TEX, world's best-known labels for textiles tested for harmful substances. No harmful chemicals.
After spending the entire day at shoot yesterday, it was a Sunday well spent indoors doing what I enjoy a lot...puzzles, puzzles and more puzzles and catching up on rest. Thank you for the new bedsheet @puppetbox_in ....Loved it ❤❤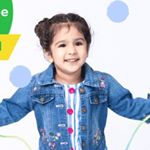 Nitara Bhambhani
Child Actor
Poorvi is wearing this cute skirt from. @puppetbox_in .
Friends checkout their ausmm collection.
They have huge collection of dresses,stationary and many more things..
Must follow page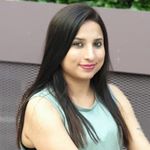 My palate of colours from the beaches of Goa... A quirky dress, my blingy shoe, teamed with the adorable, ultra cool, dog face bag from @puppetbox_in
Oh boy, oh boy! That's my favourite toy! ????????‍♀
Thank you mommy for picking up the best, such unique stuff.
See you again, soon @puppetbox_in ????❤????????????????‍♀️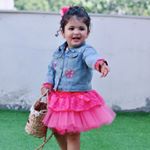 Wooow....Thanku soo much @puppetbox_in for lovely gifts on my birthday ????????????i love them soo much♥️specially diamond harband and bag????????????????@puppetbox_in
#jianarigara #kasautiizindagiikay2 #birthdaygifts #cutiepie #lovethem #childhoodmemories.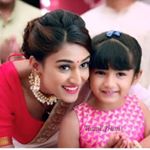 Latest News
We are happy to announce that we have partnered with Learnersbridge to enable our users to buy Learnersbridge products right on PuppetBox.in About Learnersbridge : Learnersbridge focuses on the development…
Free Shipping
Discontinued for now, watch this space.