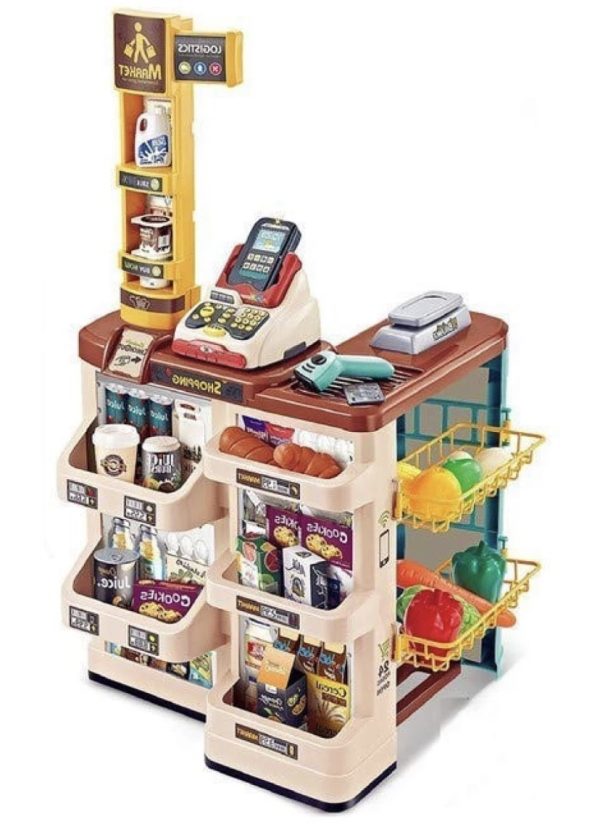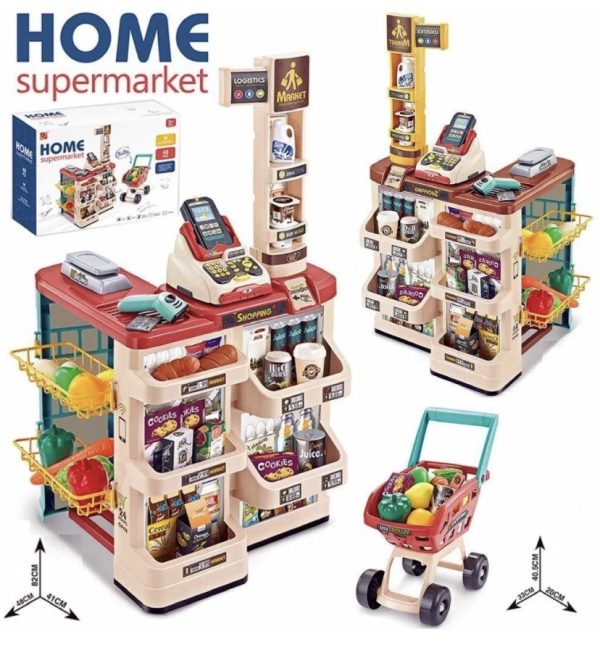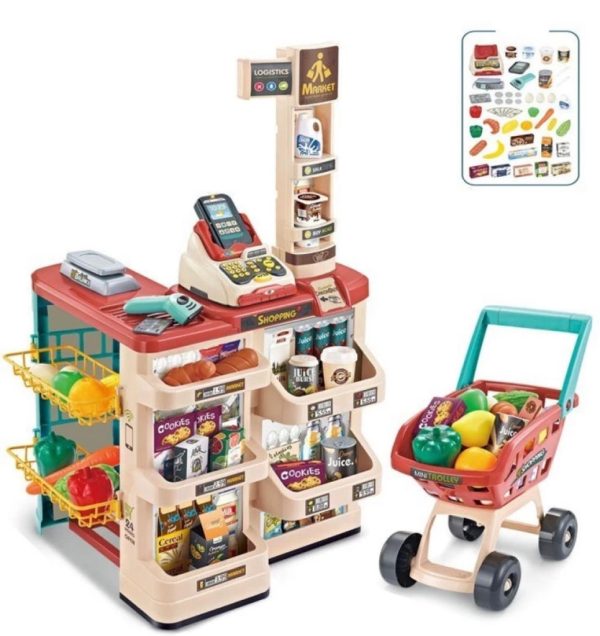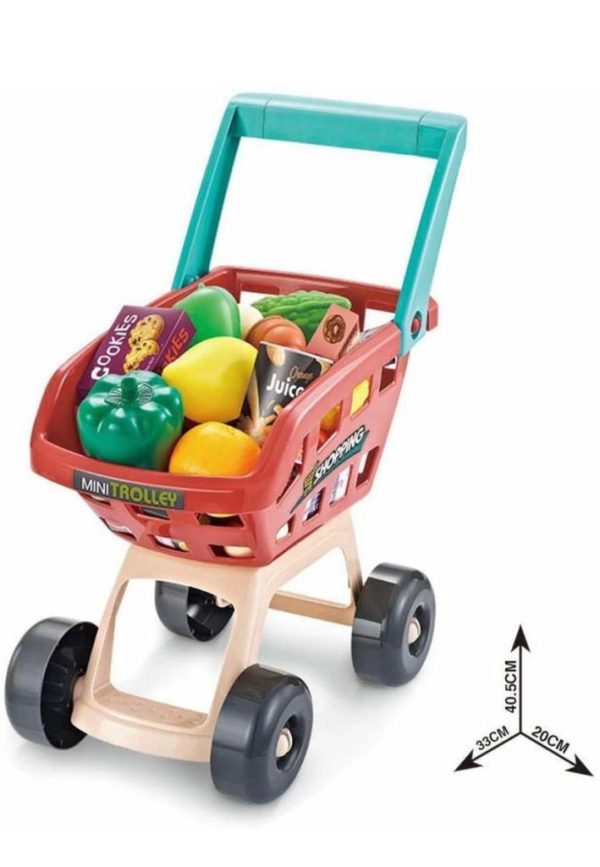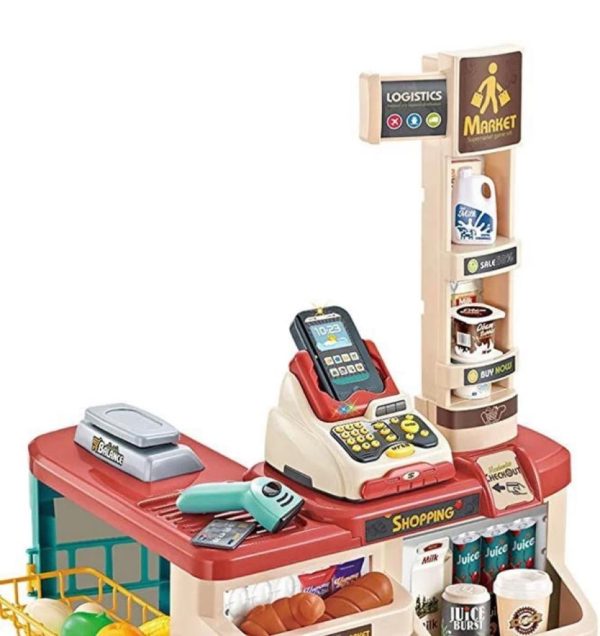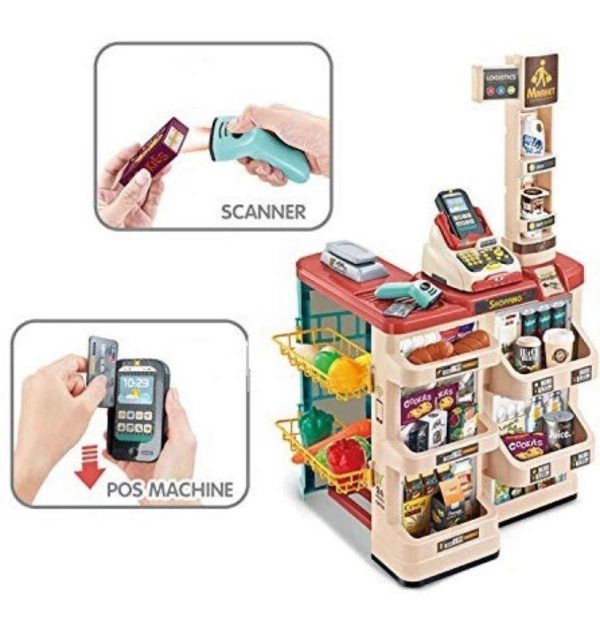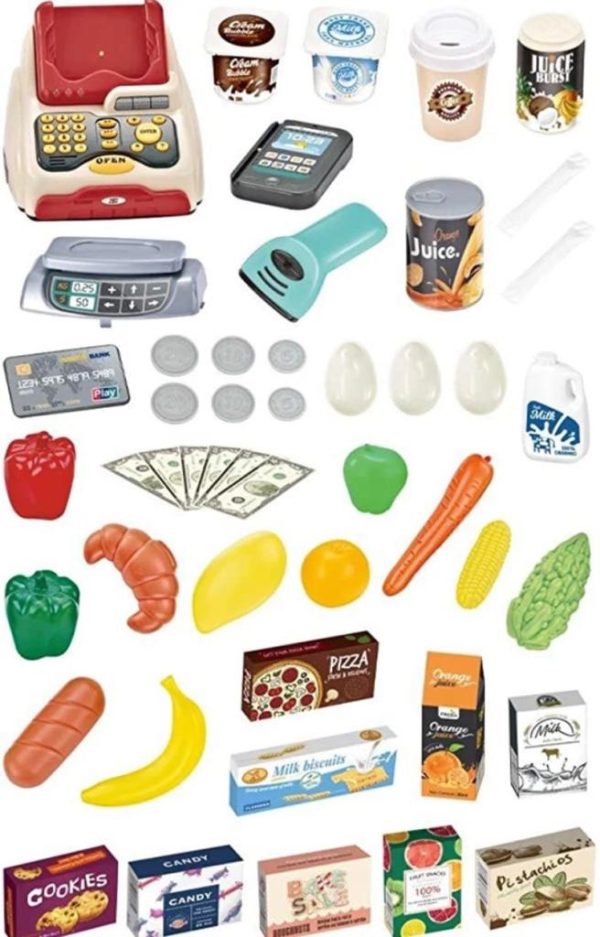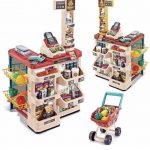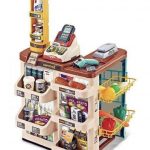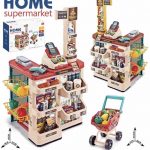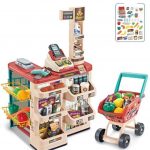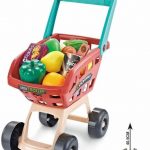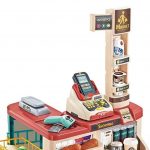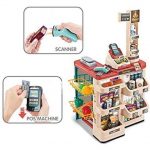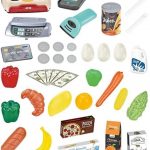 Supermarket play set with shopping trolley and grocery products
₹

5,999.00

₹

2,800.00

53%

₹

2,800.00
Overall you save

₹

3,199.00

(53%)

on this product
Out of Stock
Highlights:
The set includes a range of grocery products and accessories that you could find in a real supermarket, creating an even more fun and realistic experience for your little ones!
Very original, with a spacious counter and shelves to place all the products you want to sell at your child can sell in their very own shop! Your child will be entertained for hours on end with the variety of accessories and realistic functions that are included in this play set.
Not only can your child entertain themselves but they are also able to play with friends or family members creating this play set a fantastic center of their play.
Perfect for recreational activities, early cognitive and concept learning, develops social communication and language skills, allows children to explore, investigate and experiment, early understanding of different perspectives, and sparks creativity and imagination.
Features:
Easy assembly.

Perfect for the little ones.

Made from safe and durable plastics.

Great variety of accessories included.

Sturdy and easy to handle and push around.
Fulfilling Activities:
Educational – numeracy, speech and language skills can be developed through this great play set!

Social Play – your child is able to play alone or with friends and family, creating their own narratives each time.

Creative – your child is able to use their own imagination during their recreational activities.